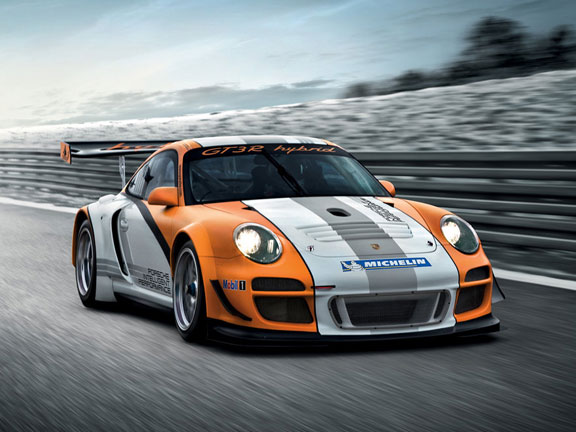 The Porsche 911 GT3 R Hybrid will be introduced at the Geneva Motor Show next month, with endurance testing to begin in a few months.
The hybrid technology featured in the 911 GT3 R Hybrid has been developed especially for racing, and is not a full hybrid in the conventional sense.
Porsche has opted to use a flywheel generator in a Kinetic Energy Recovery System (KERS). The generator – mounted in the cockpit beside the driver – delivers energy to the two electric motors on the front axle, spinning up to 40,000rpm. The two motors reportedly produce up to 120kW, or around 161hp, and combine with regenerative brakes to send power bursts to the electric motors.
The electric motors are paired to a rear-mounted 4.0-litre 480hp flat-six engine. 
The Porsche 911 GT3 R Hybrid will take part in the 24 Hours on the Nordschleife of Nürburgring in mid-May.