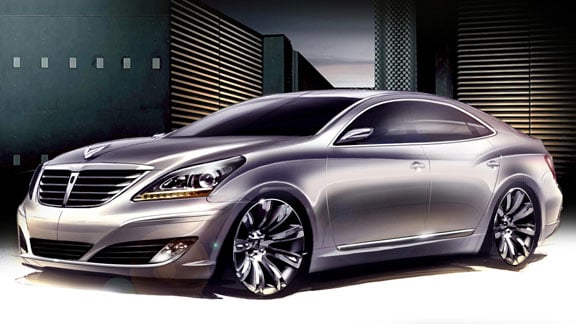 Powered by a choice of V6 or V8 engines, the Equus is rear-wheel drive and is aimed squarely at the German executive cars.
Safety technology in the Equus includes dynamic vehicle stability programme, active seatbelt technology and a lane departure warning system.
The name, Equus (Latin for horse), is widely admired in Korea as a symbol of success.
 
Hyundai already markets the Genesis rear-wheel drive V8-engined luxury sedan in America; US journalists named it the 2008 North American Car of the Year.