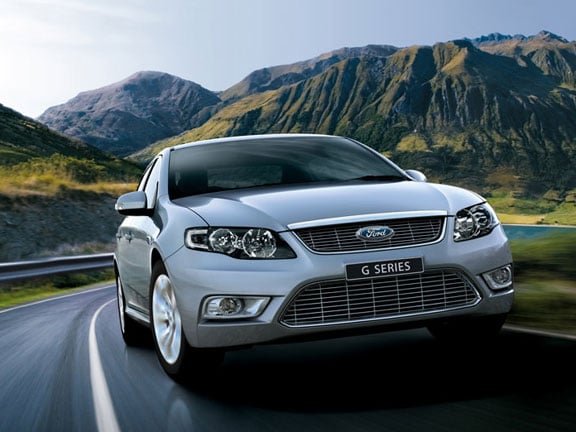 The Ford Falcon XR6 and G6E will see improvements in fuel economy and C02 emissions in cars produced from 1 April 2009. They will be available in New Zealand from late April, says Ford.
The Falcon XR6 and G6E will now both return a combined fuel economy of 10.1L/100km and a CO2 emissions figure of 239g/km. This is a 0.1L improvement on fuel economy over the FG Falcon released last year and a 4g improvement in CO2 emissions.  
 
Key contributors to the improved fuel efficiency on these two Falcon sedan models include a new, latest generation catalytic converter, a new engine calibration for improved cold start performance and a further optimized transmission calibration.
Ford says these improvements won't degrade the vehicle's performance.
"The continuous process of ongoing engineering development by Ford of Australia has seen the FG Falcon benefit again," says Mike Gibbon, Ford New Zealand passenger vehicle brand manager.
"Ford is committed to improving fuel efficiency and emissions levels in all their vehicles and not just when we launch a new model. It is something we continue to chip away at to ensure that we continue to help our customers reduce their operating costs."