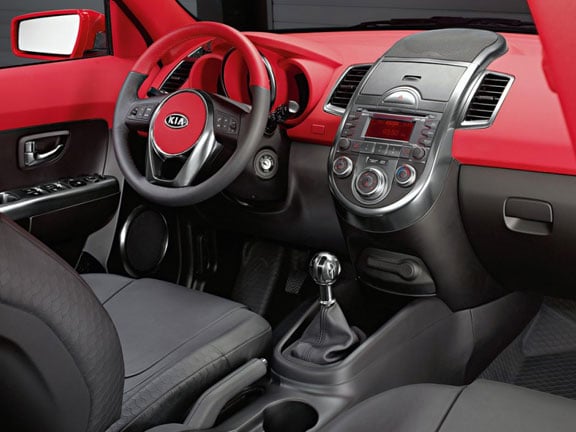 Ward's AutoWorld magazine editors evaluated a field of 35 vehicles that are either all-new or have significantly upgraded interiors for the '09 or '10 model years.
They were awarded points for design, material selection, fit and finish, ergonomics, driver information, safety, value and comfort.
"An interior doesn't have to be expensive to be good," Winter says. "But it does have to convey a sense of high-quality craftsmanship and have pleasing textures and low-gloss surfaces. Electronic systems have to be intuitive and easy to use and not just focus on offering a high number of features and functions. Consumers are becoming a lot savvier about what they want inside their vehicles," said Drew Winter, editor-in-chief.
So, it wasnt the overly expensive cars dominating. Check out the results below.
Honda Fit Sport (Economy-priced car)
Volkswagen CC (Popular-priced car)
Kia Soul (Grooviest Interior)
Acura TL (Premium-priced car)
Nissan 370Z Touring (Sports car)
Dodge Ram (Popular-priced truck)
Ford Flex (Premium-priced truck)
Audi A4 (Best Redesign)
Ford Fusion Hybrid (Best Graphic Display)
Lexus RX 450h (Design Harmony)
Cadillac CTS-V (Best Brand Expression)