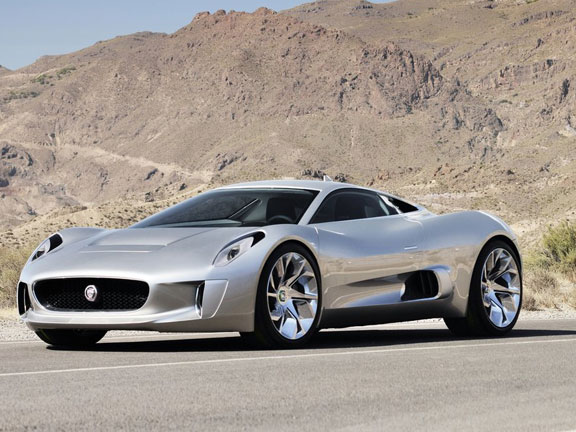 Jaguar have unveiled its new supercar – the C-X75 concept.
Jaguar says the 1350kg car will reach 300kph in 15.7 seconds, over a second faster than the Bugatti Veyron.
The concept uses four 195hp (145kW) electric motors to launch the car from 0-100kph in 3.4 seconds, and to 161kph in 5.5 seconds.
But this is no electric. The car also uses two small turbine engines capable of running on compressed natural gas, diesel, biofuel and LPG. The turbines make the car an extended range hybrid, allowing the C-X75 to travel 900km without stopping.
Could production be a possibility? "For the 75th Anniversary of Jaguar, we wanted to try and show something, or to try and demonstrate something that expresses what Jaguars of the future could look like and be like," said Jaguar Head of Research Tony Harper. Sounds promising.