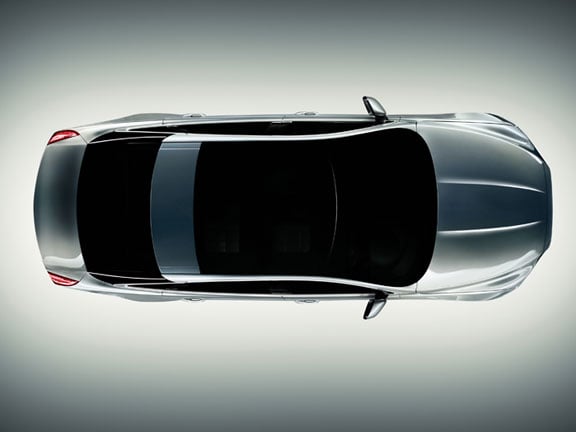 This is the first picture of the new Jaguar saloon – the XJ – revealed at the Shangahai Motor Show yesterday.
Speaking at the show, Jaguar MD Mike O'Driscoll confirmed that the XJ will feature the next-generation of Jaguar's aerospace-inspired aluminium body architecture, and will go on sale at the end of 2009.
A stand-out feature is the panoramic glass roof.
The new Jaguar XJ will use the petrol and diesel engines which have just been slotted into the XF range – the 3.0-litre V6 diesel and 5.0-litre supercharged petrol V8 engines. O'Driscoll says a hybrid is in the pipeline too.
It will be available in standard and long-wheelbase layouts.