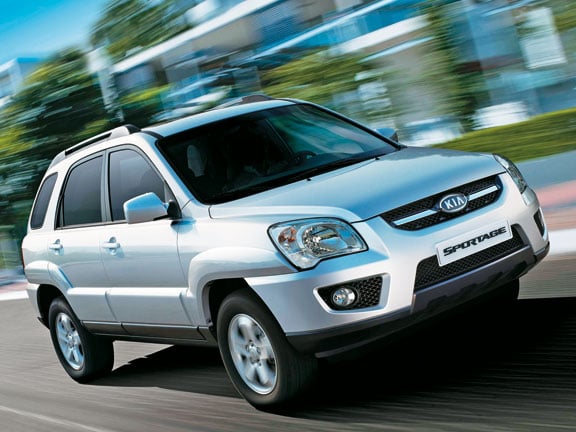 Fast-growing Korean brand, Kia, has added an entry-level 2.0-litre petrol Sportage to its New Zealand range.
The compact SUV, dubbed the 2.0 Urban, lists at $30,990. The Kia runs an automatic transmission and is front-wheel drive only.
Kia NZ boss Todd McDonald says it's aimed at city drivers who want a roomy wagon, but don't need four-wheel drive.
"We've called it the Urban, because that's where this particular Sportage is destined to spend its life, on city or town roads and the highway.
"The Urban has been introduced in response to demand from people who like the style of the Sportage and appreciate its space, functionality and ease of access, but don't need off-road capability.
"Typically, these buyers are young urban-dwelling families, business people and also older buyers looking for a wagon that has the benefits of a SUV – higher seating position, versatile interior and the tougher appearance – with a more affordable price."
The Urban's standard kit includes climate-control air conditioning, leather-wrapped steering wheel and gear knob, burglar alarm, trip computer, and Electronic Stability Control (including ABS brakes and traction control). There are also power windows and mirrors, 16-inch alloy wheels , a CD stereo system with MP3 compatibility, front and rear fog lights, Tiptronic-style auto transmission and front, side and curtain airbags.
The Urban runs a 16-valve DOHC, CVVT, 2.0-litre petrol engine, delivering 104kW of maximum power at 6000rpm and 184kW of peak torque at 4500rpm. Kia says it can achieve fuel economy of up to 9.2 litres/100km (compared to 9.9 litres/100km for the 4×4 Sportage auto).
The Urban is the first model to arrive in Kia's facelifted Sportage range.
In new models, Kia has re-tuned the power steering to be more responsive. New dampers provide a firmer ride with less body roll. Braking power has been increased with a change from 15-inch to 16-inch brake discs and the manual transmission ratios have been adjusted for improved all-round performance.