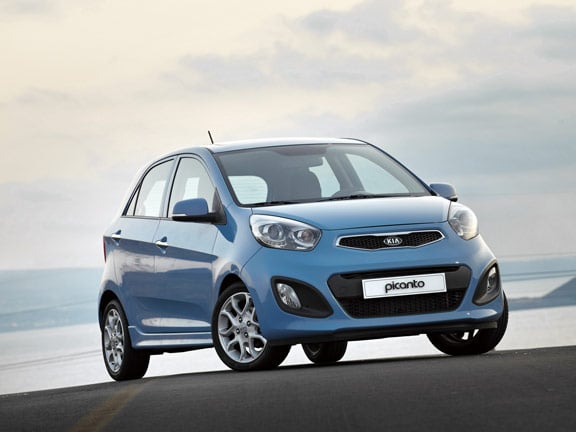 The latest ANCAP ratings, just released in New Zealand, places Kia's smallest car as a leader in its class, in terms of occupant protection in the event of a crash.
The result also puts the New Zealand Picanto ahead of the same vehicle sold in Europe, where the car has garnered a 4-star rating – the higher score is due to the additional safety equipment that is standard for all variants in this market.
"A 5-star safety rating for small cars is very difficult to achieve, particularly in the tough ANCAP and Europe NCAP systems, but this result proves beyond a doubt that the Kia Picanto is a leader in its class and buyers should feel very re-assured," says Todd McDonald, General Manager of Kia Motors New Zealand.
The ANCAP 5-star rating was awarded based on crash tests done in Europe, as the Picanto is not available in Australia, where testing is usually carried out for local vehicles, even though it has been on sale on this side of the Tasman since June last year. And while the test car in Europe was a left-hand-drive model with a slightly smaller engine, information provided to ANCAP showed our Picanto to have a comparable safety structure.
The ANCAP test report noted that all New Zealand Kia Picanto models feature dual front airbags, side airbags and head-protecting side curtains as standard, along with antilock brakes (ABS), electronic brakeforce distribution (EBD) and electronic stability control (ESC). A driver knee airbag is standard on the EX variant but was not deemed necessary for the 5-star ANCAP rating. Intelligent seat belt reminders are fitted to all seats, as well as active front seat headrests.
In developing the new Picanto, Kia Motors aimed to make the bodyshell stronger to better withstand frontal, offset and side collisions. This included greater use of high tensile steel and more reinforcing, which included increased protection in the doors.
Together with the airbags, those measures have been very effective in protecting occupants, as demonstrated by ANCAP scoring the Picanto 15.12 points out of 16 in the offset crash test, where it commented that the passenger compartment held its shape well and there was only "slight risk of serious injury" to the driver. In the side impact, the Picanto similarly impressed, with a score 14.14 points out of 16 and slight risk of serious injury. And it earned maximum points for the pole impact test, with the head-protecting side airbags doing their job well.
Kia has even gone to great lengths to try and avoid third-party collisions happening by including a system called Emergency Stop Signal (ESS), which detects sharp deceleration in emergency braking conditions flashes the brake lights three times to warn other drivers the car is braking sharply, thus giving following motorists more time to react and potentially avoid a hazardous situation ahead.
The Kia Picanto model range starts at $18,590 for the 1.25-litre manual, which also includes the fuel-saving Idle Stop n' Go (ISG) technology.