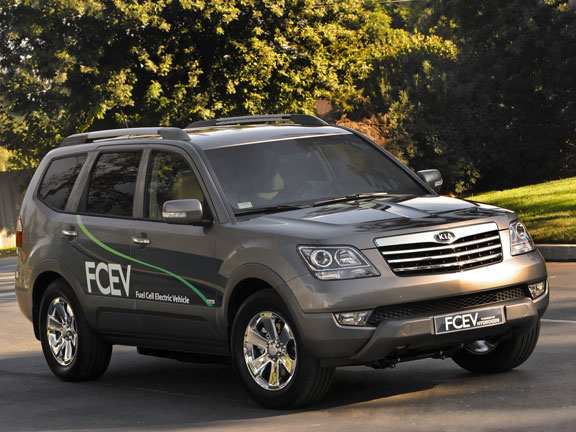 It showed a fuel cell concept vehicle based on the US market Borrego V8 full-sized SUV at this month's Los Angeles Auto Show.
Kia has been operating trial fuel cell vehicles in Korea and the US, but they have limited range and lifespan. It aims to increase range and build a fuel cell that can perform at peak power for up to 10 years (early versions last three years).
The Borrego FCEV (Fuel Cell Electric Vehicle) show car has a higher-output 154-horsepower fuel cell and a new 450-volt Supercapacitor for better performance, greatly extended driving range and engine starting in sub-zero temperatures.
The SUV show car has lightweight aluminium bodywork which gives it a power-to-weight ratio similar to the petrol-powered Borrego. Its top speed is 161km/h and it has a range of around 685km between refuels.
Kia says technology being developed in vehicles like the Borrego ECEV will enable it to build fuel cell electric vehicles for fleet testing in higher volumes and more cheaply.