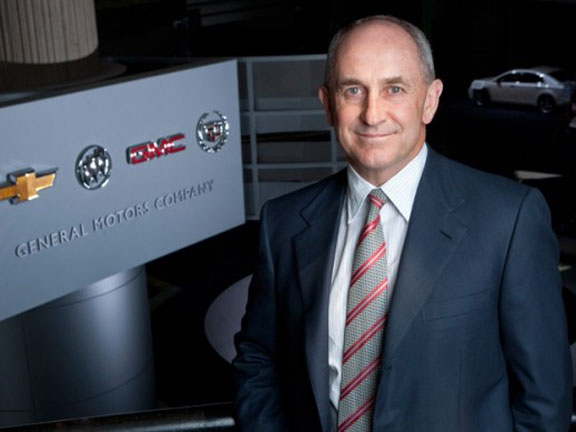 Chris Liddell, 52, spent a little more than a year as Cheif Financial Officer at GM, leading the company through its 2009 bankruptcy to its return to the stock market last year.
Liddell received credit for turning around GM's accounting procerdures, and launching the IPO which raised more than US$20 million.
Liddell joined GM from Microsoft, and was rumoured to be a candidate for CEO after Ed Whitacre resigned. However, Dan Akerson was eventually named his successor.
Dan Ammann, 38, will move from treasurer of GM to his new role as CFO. He was educated at the University of Waikato, before working at Credit Suisse and Morgan Stanley.
GM said Ammann has played a major role in key financial decisions at the company, including setting financial strategy and reducing debt, and working toward the IPO.
Liddell hasn't announced his plans after April 1. He told a Thursday morning press conference that his CFO days might be behind him, that he has a number of ideas of what he might do. "None of them have CFO attached to them."