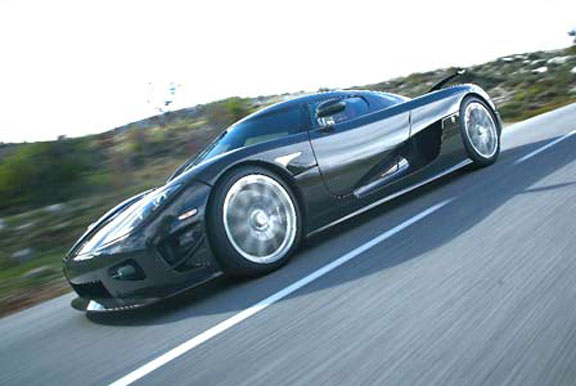 The world's only right-hand drive Koenigsegg CCX-R Edition is for sale on the British version of Auto Trader – for NZ$3,935,553 (£1.5 million).
It is the most expensive car to ever appear for sale on the site – costing NZ$1,180,666 (£450,000) more than a Bugatti Veyron currently for sale.
Swedish car maker Koenigsegg is only making six CCX-R Editions, which features a 4.8-litre twin-turbocharged V8 engine tuned to run on environmentally-friendly biofuel which develops 1018bhp and 796lb/ft of pulling power under the carbon fibre body.
This gives the Koenigsegg CCX-R Edition claimed performance figures of 0-100kph in 2.9 seconds and 0-200kph in 8.75 seconds before hitting a top speed of 408kph.
Running costs are high, with the CCX-R averaging just 12.8mpg.
Features on the Koenigsegg CCX-R Edition include 380mm ceramic front disc brakes, 19-inch alloys at the front and 20-inch at the rear and a g-force reader.
While it's 4.3 metres long and 1.99 metres wide, it weighs 1280kg – 40kg more than a 1.6-litre Ford Focus, but with 10 times the power.
It's ground clearance is just 100mm, but when approaching awkward speed bumps, the driver can activate a lifting system which raises the CCX-R to 145mm.
The hypercar will be arriving in the UK on September 29 for 10 days before being flown to Malaysia to see a prospective buyer.