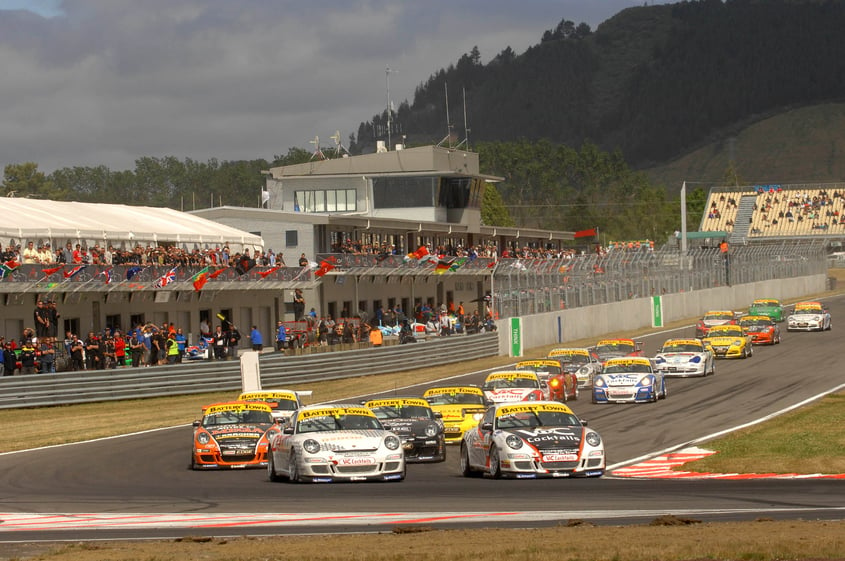 A major crash involving rising star Jono Lester and Australian Rodney Forbes brought a premature end to the final Porsche GT3 race at Timaru this afternoon.
The crash occurred at the corner at the end of the back straight as Forbes (leading) and Lester were contesting third place on lap 13.
Lester's car speared head-on into the tyre barrier. He got out of the car but collapsed on to the grass.
Lester has injuries to his left leg and has been taken to the track medical centre.
Officials threw the red flag, stopping the race, and then declared the results.
Under racing rules, the finish order is the order the cars were in at the end of the lap before the accident.
Australian David Reynolds took the win by a big margin from Daniel Gaunt, with Forbes and Lester third and fourth.
Then came Ant Pedersen and Jody Vincent.
The race had been notable for a superb drive through the field by champion Craig Baird who left the track on lap one and dropped to the very back of the field.
He powered through, passing nine cars and was eighth at the time of the crash, and roughly 13 seconds behind Reynolds.
Photo caption: GT3s racing at Taupo.