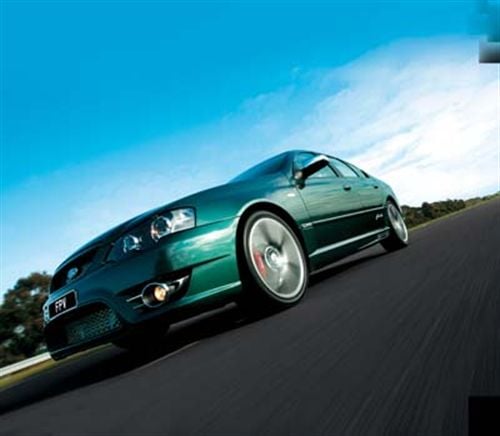 Developed by Ford Performance Vehicles (FPV), the models are badged Force 8
and Force 6.
The Force 8 runs the quad-cam Boss 290 V8 and the Force 8 has intercooled F6 270 Turbo inline six.
Ford New Zealand managing director, Richards Matheson, says he expected the Force models to find "particular favour with corporate executives who want an Australian-built alternative to European luxury marques."
FPV executives in Auckland for the Force model launch last week said the two cars are intended to expand the market for high-performance Falcons into a new market sector.
They said there are no plans at this stage to build FPV versions of the long-wheelbase Fairlane and LTD models.
They said, too, that FPV has no plans to develop and market limited edition, "signature" editions of it's Falcon models, such as a Craig Lowndes GT to celebrate Ford's win in the 2006 Bathurst 1000.
Ford NZ has yet to announce pricing for the Force models, or the cost of the
premium Brembo brake package.
It says the price will be announced closer to the cars' on-sale date which is
nominally December 1.