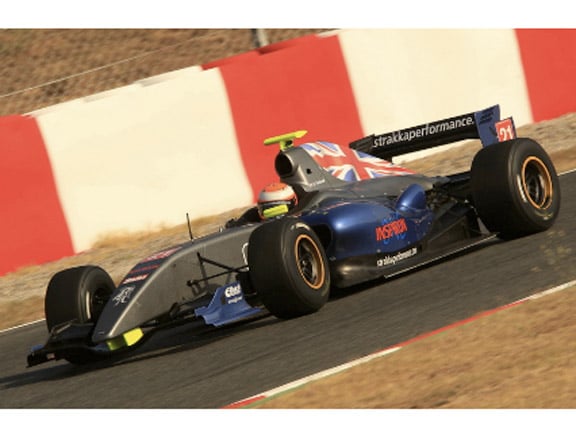 The Toyota Racing Series is a single seater championship where drivers race identical 1.8 litre engined cars with 215 bhp, making it one of the most exciting categories in the region.
The championship traditionally takes place during January and February, during the Southern hemispheres summer and typically includes 5 championship events, with 3 races over each weekend.
In 2012 M2 competition finished 2nd in the championship and the team looks to improve on this even further next year. The series is a crucial stepping stone from karting to single seater racing and drivers progress to many other championships and higher categories.
Due to the level playing field and controlled regulations, it provides an opportunity for the best drivers and teams to excel. To help prepare for the next season M2 Competition will be able to benefit from many of Strakka Performance's facilities such as a race simulator, driver training and fitness programmes and extensive testing in both South Africa and Europe with advice and guidance from Strakka Racing drivers currently competing in the World Endurance Championship.
The link will give Strakka Performance a strong presence within the motorsport industry in the Southern hemisphere, opening up further opportunities to help develop young drivers from all around the world.
Drivers that go through the Strakka Performance programme will then have the opportunity through this link to be put forward for consideration as a driver for M2 Competition within the Toyota Racing Series, where they can benefit from racing at a high level during the quieter winter months back in Europe.
"M2 Competition is delighted to have Strakka Performance as a partner; it is invaluable for the team to have a European link, as well as being able to benefit from their engineering and technical support. It will be a major advantage for us to be able to use the Strakka facilities to prepare for championships and support the drivers. The partnership is in line with what we want to achieve in TRS and provides a standard from which to build from," says M2 Competition Team Principal, Mark Pilcher.
Strakka Racing Team Manager, Dan Walmsley says the Toyota Racing Series attracts some of the best up and coming drivers from New Zealand and further afield and M2 Competition have a lot of experience and success within the championship.
"This will give drivers who undertake the Strakka Performance programme a great opportunity to put into practice the skills they've developed and gain more racing experience in a competitive series. There is also the chance for the drivers who have competed in TRS to take part in Strakka Performance, to further develop their racing skills ahead of progressing into higher championships."