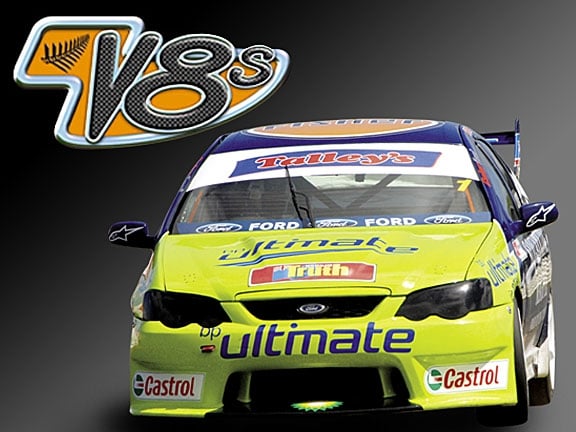 Paul Manuell held off a hard-charging Kayne Scott to win the reverse grid third heat of the NZ V8s series at Timaru this afternoon.
Manuel (Orix Holden Commodore) started from close to the front of the grid after not starting Race 2 earlier today, and quickly worked his way to the front, passing Adam Brook (Ford Falcon) after stalking the Blue Oval car for several laps.
Manuell said the Brook Falcon had been a very "wide" Falcon as the Christchurch driver strove to keep him behind. 
Scott, who didn't finish Race 2, worked his way through the traffic after starting eighth on the grid, and after getting past Brook, closed right in on Manuell.
But he couldn't find a way past the Holden, hampered by a slipping clutch off the looping corner on to the back straight and in the corner on to the pit straight.
Scott said that meant he couldn't get himself into the right position to make a late-braking move into Turn 1. 
Brook finished third, followed by Dean Perkins (Falcon), and the similarly-mounted David Besnard and Andrew Porter.
John McIntyre (Falcon) finished outside the top 10 for the first time this season has increased his series lead to 115 points over Angus Fogg (Falcon).