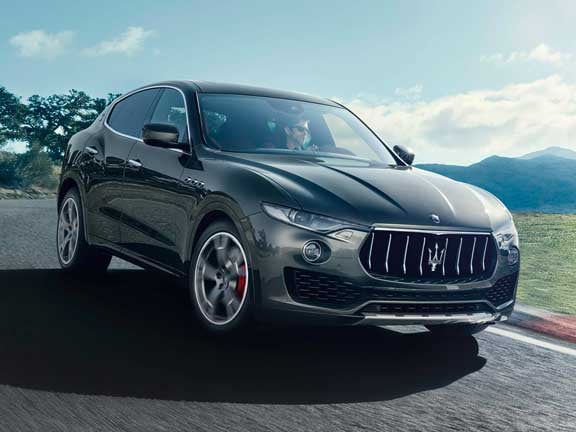 The Maserati Levante – the first SUV in the brand's more than one hundred year history – will make its North American debut at the New York International Automobile Show on 23 March 2016.
North America accounts for 39 per cent of Maserati's global sales making it the most important market for Maserati. With luxury SUV sales up 7.6 per cent in February this year compared to the period last year in the USA, along with SUV sales as whole taking nearly 36 per cent of the US vehicle market, the North America market for the Levante is particularly significant for Maserati.
The New York Auto Show first opened its doors in 1900, making this 116 year old motor show North America's first car show. Last year it set a new attendance record of 1.1 million visitors in nine days looking at more than 1000 vehicles, confirming its position as one of the most popular American auto shows. The city also at the heart of one of the key Maserati sales area in North America.
The Levante completes the existing range of saloon and sports cars, extending the offering together with the Quattroporte, Ghibli, GranTurismo and GranCabrio models.
The design of the Levante features clear associations with the Maserati brand and its distinctive Italian character: the aggressive front introduces new, tapered headlights separated into two elements, with the upper headlight unit connected to the radiator grille. Maserati's design signature is clearly visible on the sides: the three iconic air vents on the front wings, the trapezoidal C-pillar with the "Saetta" logo and the large, frameless door windows. The rear is dominated by the tapered back window and streamlined shape, both typical of a high-performance sports car.
At a technical level, the Levante's chassis is designed to combine the outstanding on-road performance typical of every Maserati with excellent off-road performance and ride. The new SUV boasts a high level of content as standard, with all versions featuring sophisticated electronic suspension with controlled damping and air springs, which can be set on several levels, "Q4" intelligent all-wheel drive and eight-speed automatic transmission specially calibrated for the brand's new SUV.
The Levante will be launched in Europe in May and is set to arrive in Australia and New Zealand in early 2017.