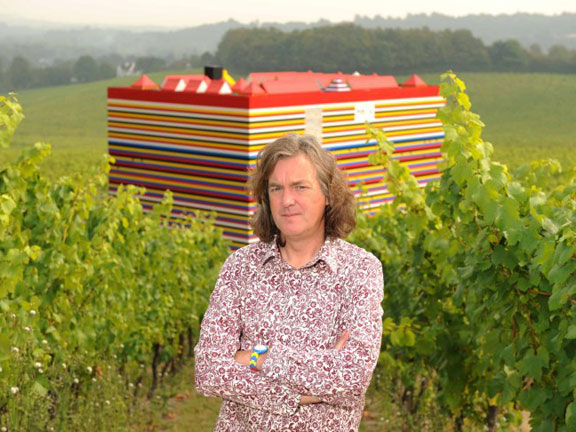 May and 1000 volunteers built the 20ft-tall house using 3,300,000 plastic bricks and it had a working toilet, hot shower and bed.
But, despite a Facebook appeal, no one came forward to take the toy house off his hands so a demolition team was called in.
Anyone who wanted it had by 8am on Tuesday to claim it. Legoland declined to move it to their theme park becasue of transport costs.
May spent Friday night sleeping in the two-storey building for his TV series James May's Toy Stories.
The plastic bricks will now be donated to charity.