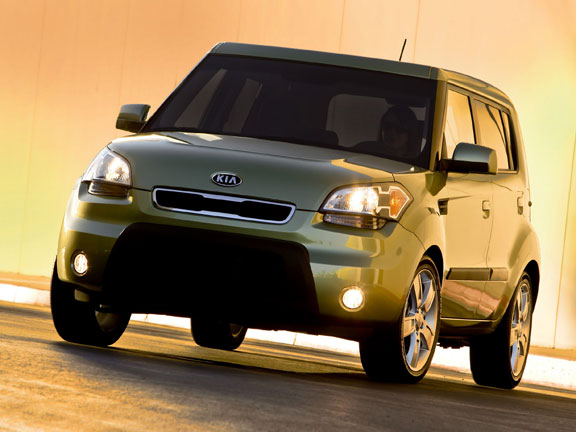 The MP4-12C – named after McLaren's Formula One cars – is fitted with a twin-turbocharged McLaren-built 3.8-litre V8 engine producing 600bhp and 442lb/ft of pulling power.
No performance figures have been released, but rumours suggest a 0-100kph time of just over three seconds and a top speed of more than 320kph.
The mid-engined rear-wheel-drive McLaren MP4-12C supercar includes a new 'Seamless Shift Gearbox' with steering-wheel mounted paddles, three suspension modes, ABS, ESP, ASR traction control, Electronic Brake Distribution and Hill Hold.
McLaren says the supercar will deliver 80% of its pulling power from just 2000rpm, before hitting its 8500rpm rev limiter.
Engineers have also fitted a 'Brake Steer', which is a development from the company's 1997 Formula One car. It neutralises understeer by applying the brakes to the inside rear wheel when it senses the car has entered a corner too quickly.
McLaren's emphasis in developing the car has been to save weight. The central structure of the supercar is made from carbon-fibre and weighs 80kg, and is surrounded by lightweight aluminum and plastic body panels.
And in a nod to the original F1 from 1993, the MP4-12C comes with upwards-opening dihedral doors, along with a unique handle-free entry system.
McLaren will build around 1000 models a year, and plans to add to the range of high-performance supercars.
"The 12C will be more exclusive than its competition and brings new levels of performance, fuel-efficiency and practicality," Sheriff added.
According to the firm's design director Frank Stephenson, the man responsible for the Mini Cooper, Fiat 500 and Alfa Romeo MiTo, the design of the 12C was clearly led by aerodynamics.
"All the fins, vents and the flat underbody are there for a reason. No styling addenda have been incorporated for appeal or style alone," said Stephenson.
"With the interior, we have created a real step forward in the packaging of a sports car," says Stephenson. "Moving the driver and passenger closer together improves driving control and moving the pedals improves the problem of wheel well intrusion. We also repackaged many of the major components that normally sit under the dashboard to allow for more space and a unique form. Packaging is one of the 12C's really strong points."