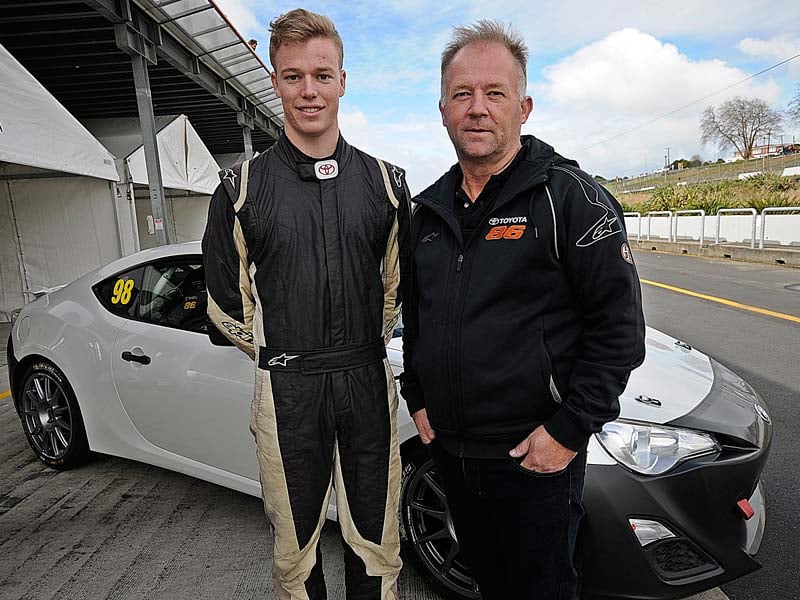 It's a busy year for Scott, the current Formula Ford champion. He heads for the USA this week for a stand-alone F2000 race drive at Laguna Seca in California and then in December goes back to contest a shootout for a $USD 200,000 scholarship drive in the 2017 Cooper Tires USF2000 Championship. This weekend's drive is a chance to familiarise himself with the swooping turns and fast curves of the famous circuit.
As one of two recipients of the inaugural CareVets Toyota 86 Scholarship during the 2015-2016 Championship, Scott (21) was second only in race wins behind eventual championship winner Ash Blewett. From the initial tests that won him the Scholarship drive and through the six rounds of the Championship, Scott drew on his years of open-wheeler experience including two seasons in the Toyota Racing Series, New Zealand's top single-seater championship. As the championship progressed, Scott said he and fellow scholarship driver Ryan Yardley worked together to challenge the pace of championship leader Ash Blewett.
"It was an intense summer of motor racing, and I learned a lot about the step from single-seaters into race cars. The CareVets team was fantastic to work with and it was great to race alongside Ryan because we could compare setups between the two cars," he said.
In TRS and more recently the 86 Championship he quickly learned that the ability to be fast from the first test session and to maintain consistent performance was critical.
For the coming season, Scott will run a leased car backed by Eastpack and will maintain a close relationship with the CareVets team. In the meantime, he is focussed on his American opportunity and on completing his Masters study in Mechanical Engineering at Canterbury.
"It's great to go into the coming race season alongside the CareVets team. I've managed to do a couple of tests at Ruapuna with my Formula Ford to get back into racing mindset. Then a quick test midweek will get me in form for the F2000 races this weekend at Laguna Seca."
Toyota 86 category manager Geoff Short says the American drive is a "huge" opportunity for a young Kiwi driver and shows the benefit of rising through New Zealand's premier Toyota categories as preparation for an international career.
Already, more than a dozen drivers are committed to the 2016-2017 Championship and there is only one lease car remaining. Mr Short says interest from Australia is increasing quickly thanks to a recent trip to the most recent round of the Australian 'Pro-Am' 86 series. Other drivers are expected to announce their campaigns in the next few weeks.
Organisers recently confirmed a prize fund of $100,000 and the championship once more opens with three televised races at the New Zealand round of the V8 Supercars, held at Pukekohe over the weekend of November 4-6.