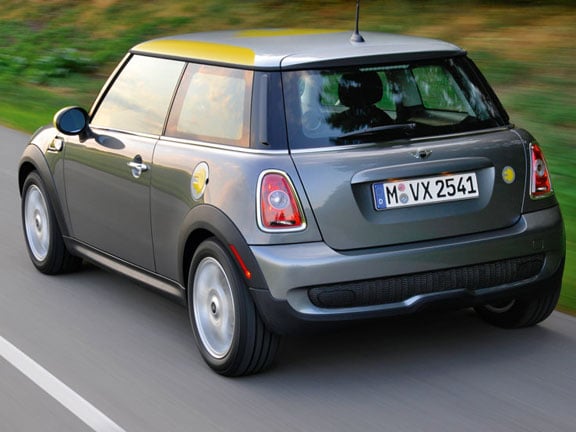 BMW Group's successful application to the UK Government's Technology Strategy Board followed an invitation for proposals outlining innovative, industry-led collaborative research projects involving ultra-low carbon vehicles. 
Mini E models will be on UK roads for a 12-month field trial that will evaluate the technical and social aspects of living with an all-electric vehicle in a real world environment.
At the end of the trial, a comprehensive report documenting the main findings of the Mini E research project will be published, to help inform create the framework necessary to enable sustainable mobility in a low carbon future to become reality.
BMW Group has won many awards for its "green" programme, including World Green Car of the Year in 2008 for the BMW 118d. The development of all-electric vehicles is a vital element of the future plans for the company.
The Mini E's electric drive train produces a peak torque of 220Nm, and power is delivered to the front wheels via a single-stage helical gearbox. This engine and transmission arrangement reportedly powers the Mini E to 100kph in 8.5 seconds and on to an electronically-limited top speed of 153kph.
Based on the current Mini Hatch, the car is available as a two-seater. With 204hp at the driver's disposal, performance is close to that of the Mini John Cooper Works.
The space normally inhabited by rear passengers is reserved for a lithium-ion battery. The heavy-duty battery delivers its power to an electric motor which is mounted transversely under the Mini E's bonnet.
Production of all cars for the UK trial is underway at the company's Oxford and Munich sites.
A launch date and pricing details will be announced shortly.