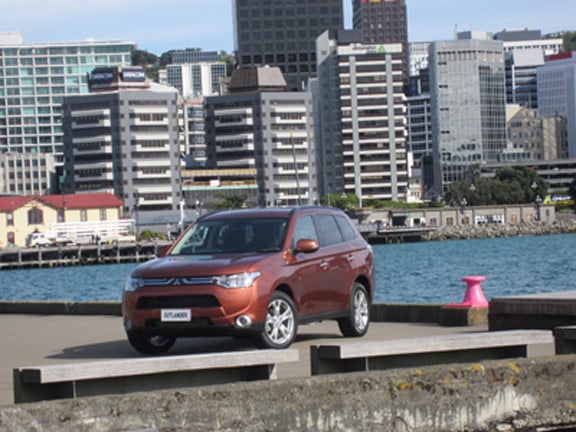 If that's never occurred to you, it's scarcely surprising. However, the engineers designing the interior of Mitsubishi's 2013 Outlander have given it plenty of attention. In pursuing every last opportunity to improve quietness and refinement they decided a sound-mitigating gain could be had by putting more glass between the people in the car and the noise outside.
It's not huge – the tempered glass side windows have been thickened to 4mm – but it adds to the decibel and vibration protection that's been created elsewhere through clever positioning of soundproofing materials, by ensuring engine mount systems better absorb engine oscillation, and a host of other innovations from improved suspension insulation to more wind-cheating door mirror design. In technical terms it's all about minimising NVH, or noise, vibration and harshness, but for whoever's in the car it's about being in a calm, relaxing environment with minimum distractions.
Current owners investigating the 2013 models for themselves will find there's been a quiet revolution: everywhere you look there's a refined silver- or wood-accented finish with premium quality materials; a new padded, soft-touch feel; leather seats with power controls and heating for driver and front passenger; comfortable, full size third row seats, 120mm wider overall and split 50/50 to maximise flexibility; dual zone air conditioning so driver and front passenger can each choose their preferred setting, without debate.
There's a surprising sense of extra space too. Outwardly the new Outlander carries the same dimensions as before. Nonetheless the designers have freed up more room everywhere, and when you fold down the rear seats you discover a bigger-than-ever 1.7m-long floor, with easy access from the power tailgate.
Watch for the new Outlander arriving soon in Mitsubishi showrooms from Kaitaia to Invercargill, ready to add outstanding motoring pleasure to the lives of thousands more Kiwi drivers.