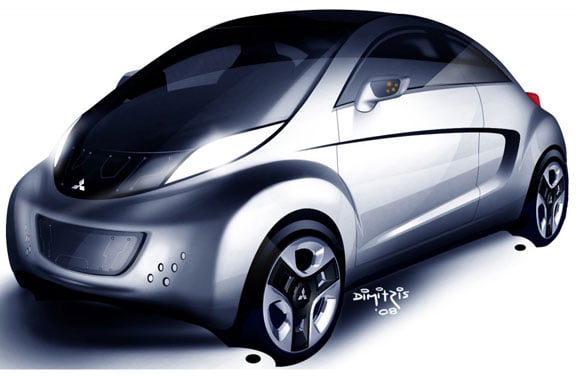 Sure it's just an artist's impression at this stage but the iMIEV Sport Air concept that debuts at Switzerland's Geneva motor show in March has a fair degree of wackiness.
Not that Mitsubishi has ever been averse to a touch of the oddball in some of its production vehicles – look at the iCar and the Cinderella's coach cabin styling of the current ute, for instance.
Mitsubishi is promising the Sport Air will be "a proper sports car." It has a clear removable top and is all-electric, with zero CO2 emissions.
It will have the powerful acceleration and high torque inherent to electric motors, and by locating the lithium-ion battery pack low down within its long wheelbase it will have a low centre of gravity for sharp handling and stability.
Mitsubishi says the Sport Air is "a new-age pocket rocket" that signals the direction its sports electric vehicles may take.