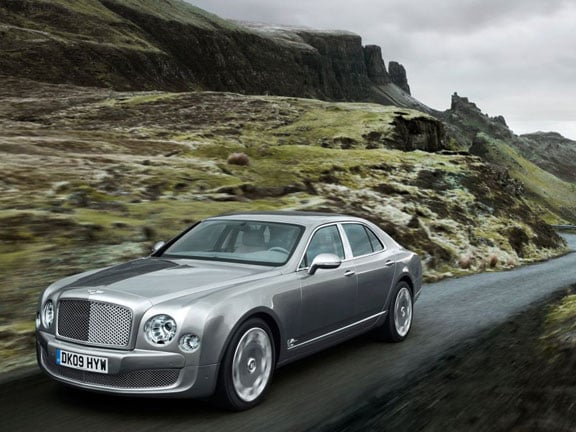 Bentley's Mulsanne will sit at the pinnacle of its range, designed with performance and luxury in mind.
It will be priced at £220,000 (NZ$507,000) in the UK, when it goes on sale mid-2010.
Stuart McCullough, Member of the Board for Sales & Marketing for Bentley Motors, says interest in the new model already exceeds the 2010 production targets.
"Mulsanne's credentials are a pure expression of Bentley design and craftsmanship, and that's struck a chord with Bentley enthusiasts across the globe as well as many of the potential customers we have welcomed for tours in Crewe this year."
Production of the Mulsanne will begin at Bentley's Crewe (England) headquarters in the second quarter of 2010, where a new facility, dedicated to Mulsanne, features leading-edge body assembly technology. With more standard leather and wood veneer than any other Bentley, the Mulsanne will take nine weeks to build.
The luxury Bentley will offer customers 114 paint colours, 21 carpet colours, nine wood veneers and 24 interior leather hides. In the cabin you'll find iPod and mp3 connectivity, Bluetooth and a SIM card reader, as well as a 3G MMI system.
Bentley says the new V8 engine in the Mulsanne is lighter and features cylinder de-activation and variable cam phasing, significantly reducing both fuel consumption and CO² emissions.
More info to follow…