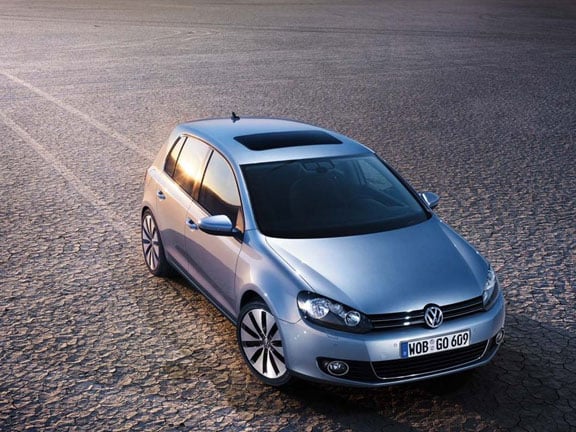 The sixth generation Golf is the result of 34 years and 26 million cars sold around the world.
It is available with a 103kW TDI diesel powerplant, or an 90kW or 118kW TSI petrol engine, matched to a 6- or 7-speed DSG dual clutch gearbox.
The 103kW TDI engine is equipped with a diesel particulate filter, which Volkswagon says translates to an economical combined fuel consumption of 5.4l/100km and CO2 emissions of 142g per kilometre. The 77kW TDI engine will be available late June. The 90kW translates to a combined fuel consumption of just 5.9l/100km.
The sporty and dynamic design sits wider and lower than previous models, with Volkswagon engineers procliming comfort and improved efficiency through aerodynamics, sound insulation in the windscreen, quieter tyres and new seals for doors and windows.
The new Golf has achieved a maximum 5 star EuroNCAP safety rating, with active safety features like ABS, an improved ESP system and seven airbags as standard features.
The Golf GTI and the 77kW TDI Golf will be following hot on the heels – arriving around late June.