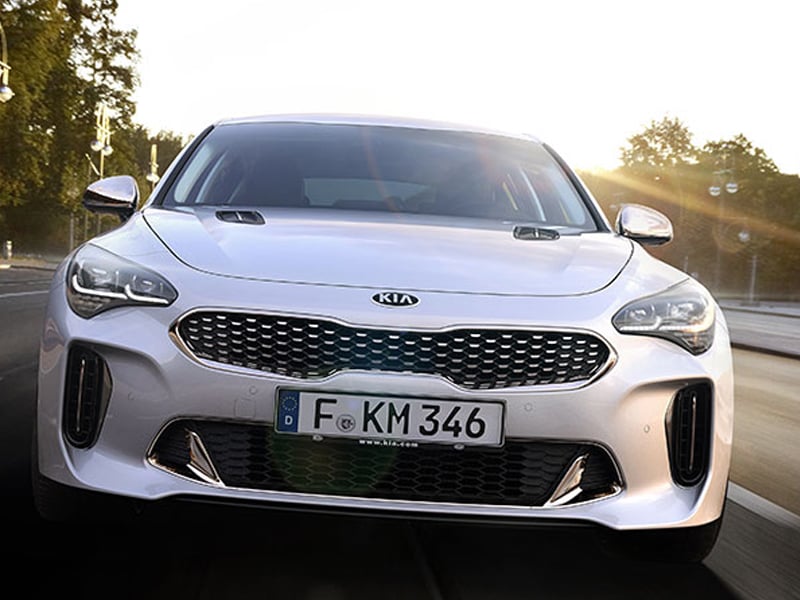 Power and rear-wheel-drive attributes that have been scarce following the demise of the two other large sedans, will be delivered by the exciting Kia Stinger. The new Kia will have power to burn with 365hp (272kW) of peak power and 510Nm of torque available from the twin-turbocharged V6 engine in the flagship GT Sport model. This will give it the ability to rocket to 100km/h in less than 5 seconds.
Award winning design prowess of Kia Motors' Chief Designer, Peter Schreyer and his team have masterfully designed the sporty 5-door liftback styling with the power to turn heads. "The new Stinger will lift Kia into a different league – this is a car with the X-factor," says Todd McDonald, General Manager at Kia Motors New Zealand.
Todd  says no one has seen a Kia like this before. The new Stinger will have the power to surprise in multiple ways, especially it's rear-wheel-drive architecture making it a true driver's car.
The new Stinger will launch in New Zealand with three models, including the very highly-specified twin-turbo V6 as a sporting GT, priced from a recommended $69,990 plus on road costs. The two other models will be powered by a turbocharged four-cylinder engine developing 259hp (193kW) peak power and 353Nm of torque that also drives through the rear wheels and can propel the car to 100km/h in 6 seconds. These models will have recommended retail prices of $54,990 plus on road costs for the EX Turbo and $59,990 plus on-road costs for the GT Line.
All models have a brand new 8-speed automatic transmission with sports settings. Quad exhausts add a further note of sportiness.
Each version of the Stinger is well equipped, including leather interior, paddle shift gear changes, Autonomous Emergency Braking, Smart Cruise Control, LED headlights and much more, says Todd. He says Kia expects to announce further details soon as launch plans are currently in the works.