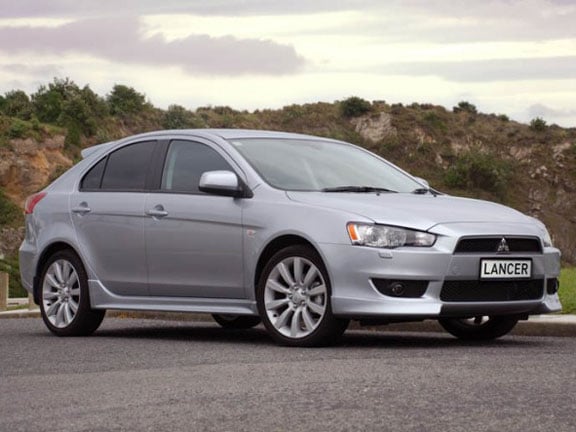 Customer feedback spurred Mitsubishi into making changes to the Mitsubishi Lancer range, according to MMNZ's Daniel Cook, and they'll make for a more comfortable ride.
"Significant upgrades to insulation have made a very noticeable difference to sound intrusion," says Cook.
Together with the sound reduction, the Lancer model range gains mechanical brake assist, which aids the driver in heavy braking situations, automatic driver's window function, and the programmable welcome home exterior lighting, which allows the driving lights to remain on for 30 seconds while exiting the vehicle.
All but the sports orientated VRX have received further refinements to suspension springs and dampers for a more comfortable ride. VR and VRX have a revised one-touch keyless entry system and larger side air dams give both variants a sportier look. VRX also receives a stereo USB port for external music players.
"Lancer is a cornerstone model for us and has many loyal customers," says Cook. "These improvements will certainly make their decision to purchase easier and combined with our industry-leading 10/5 Diamond Advantage New Car Warranty with five years roadside assist, it's a very persuasive package."
Pricing for the 2011 Lancer range remains the same.
See the Mitsubishi Lancer for sale.