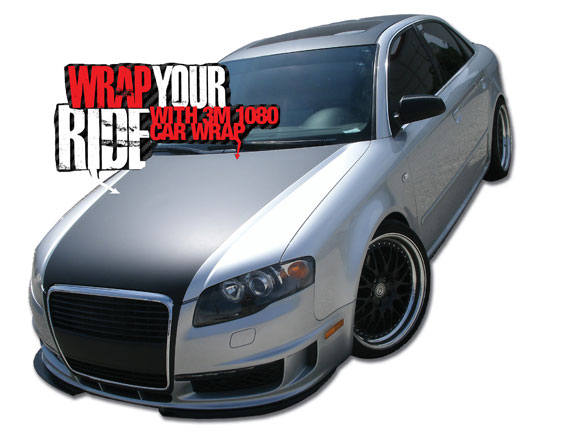 The 3M Scotchprint Wrap Film Series 1080 range offers unique looks, including matte colours, brushed metal finishes and textured carbon fibre look-a-like styles so car lovers can quickly and easily personalise the look of their car and ensure it is distinctive.
Storm Robertson, sales and marketing manager, display and graphics 3M New Zealand says 3M has already received a great response from car enthusiasts.
"3M has provided car lovers with the ultimate vehicle personalisation tool to ensure their vehicle turns heads and we have received excellent feedback since its launch in New Zealand. Innovation is at the forefront of everything we do at 3M, and we are confident car enthusiasts will love this new product."
The new vinyl film range from 3M is ideal for long-term or temporary car wrapping, and is designed for solid colour wrapping or decoration.
The range is available in carbon fibre black, carbon fibre anthracite, carbon fibre white, brushed steel, brushed titanium, brushed aluminium, brushed gold, brushed steel blue, matte black, matte silver, matte military green and matte white.
The 3M Scotchprint Wrap Film Series 1080 range installation service is available from 3M approved applicators nationwide and the films are available from 3M graphic film distributers. Professional application is required for warranty.
For further information about 3M Scotchprint Wrap Film Series 1080, visit www.3mcarwrap.co.nz or find them on Facebook to view the latest photos of vehicles wrapped in 1080.
To request a style sample folder pack email 3Mnzcarwraps@mmm.com.