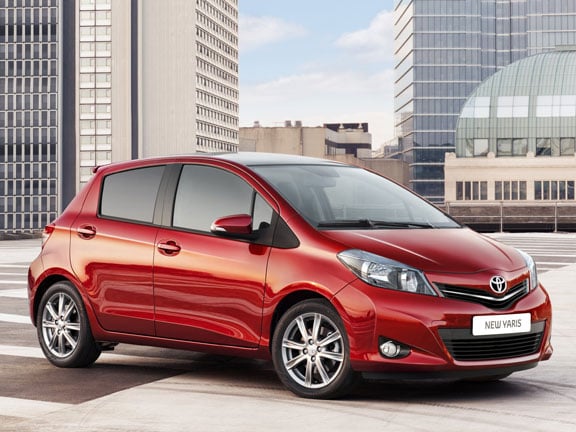 The new Toyota Yaris "will offer a more dynamic and sophisticated design, with efficient engines and the great agility essential for urban driving".
Two new features in the next-generation Yaris make it suited to city driving – a small turning circle and added power assistance at parking speeds.
The 2012 Yaris is slightly longer than the previous model, yet has an urban-friendly turning circle of 9.4 metres. The adoption of electric power steering across the Yaris range provides greater ease and range of turning.
Body rigidity has also been improved as well as excess suspension movements, particularly at the rear, resulting in greater driving enjoyment, better rear-wheel grip, sharper steering response and improved driving stability during cornering.
Employing the latest engineering and design technologies, combined with weight-saving measures and aerodynamic improvements, has cut Yaris fuel consumption and emissions without reducing power and torque levels.
On the inside, the new Yaris is focused on the cockpit, with the speedometer and other meters now directly in the driver's eyeline and the steering wheel has a more upright angle.
Front seats are new, with increased vertical adjustment and better body holding and comfort to help combat driver fatigue on long journeys.
Toyota New Zealand General Manager of Sales and Operations, Steve Prangnell said, "This new generation Yaris is a great example of a fun-to-drive small car that's packed with new features, combined with Toyota's impressive build quality. We're looking forward to releasing the new model to our customers later this year".