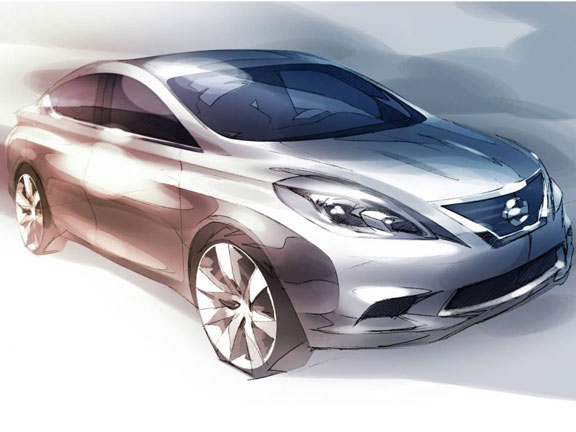 Nissan has released the first sketch of the next-generation Tiida.
Details are.. sketchy, but the sportier-looking sedan features an aggressive front bumper, prominent grille, and swept back headlights. Other highlights include aluminium window trim and seven-spoke alloy wheels.
Additional information will be released later this year.
See the current Nissan Tiida for sale.