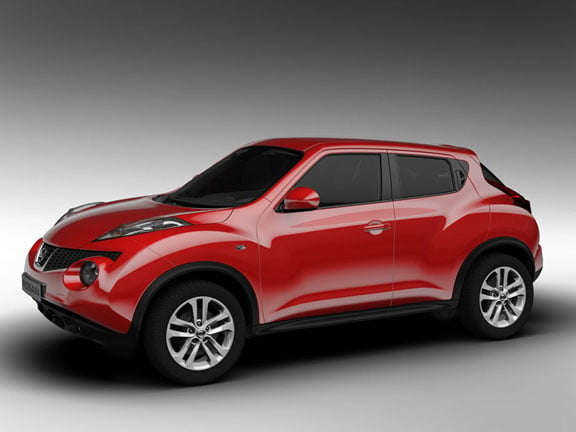 According to Nissan, the Juke is a combination of SUV and sports car, with chunky wheels and high ground clearance, along with sloped roofline and 370Z-inspire rear lights. Nissan says it will provide a "funky alternative to the conventional urban hatchback".
The Juke measures 4 metres long, 1.765m wide and 1.57m high. It has a wheelbase of 2.5m.
The five-seater has a funky interior with chrome finishes and vibrant colours. Nissan's new Nissan Dynamic Control System (NDCS) allows front passengers to access system information and control functions like climate control.
Power is provided by three engines, one diesel and two petrols. The baseline 1.6-litre normally aspirated petrol gives out 86kW (117hp) while the turbocharged version produces a kicking 140kW (190hp) and 240Nm of torque. The third motor is a 1.5 dCi common rail diesel worth 81kW (110hp) and 240Nm too. Customers will be able to choose between a 5-speed manual or a CVT transmission with a 6-speed manual mode, depending on the model.
Front-wheel-drive is standard on the cars while the ALL-MODE 4×4-i with torque vectoring technology for improved cornering pushes the AWD models forward.
Other equpment highlights include keyless entry and start, a rearview camera and automatic headlamps.
The Juke has been confirmed for Europe, Japan and the United States, and will be built in the UK alongside its big brother, the Qashqai.