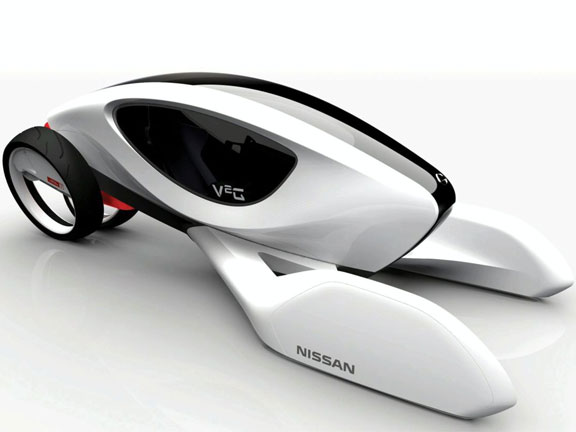 Envisioned as a "youthmobile" for the year 2030, Nissan says the V2G uses "bioresin impregnated carbon nanotube cloth" technology. They declined to speculate any further.
According to Chuck Pelly, director of Design Los Angeles, "The scope of this year's concepts and designs – from the initial sketches to the final presentations – were very impressive. In the end, it came down to which team had the most inventive and solution-oriented design. Nissan's designers showed passion and were able to create the ultimate Youthmobile for 2030 with their V2G design."
The entries were judged by a panel of design professionals "who selected the winner based on its originality of creative concept, integration of futuristic design elements and level of adaptation to the needs of the youth consumer in 2030".