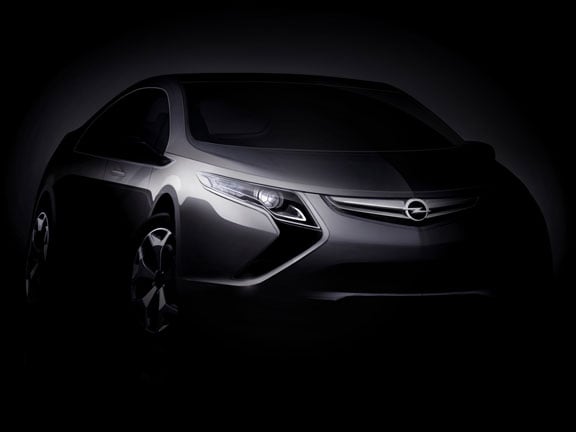 The Ampera is a five-door, four-seat hatch which uses the Chevrolet Volt extended range electric car's powertrain which provides several hundred kilometres of non-stop electric driving.
For short trips up to 60km, the Ampera will run only on lithium-ion battery power charged using a standard household outlet.
For longer distances, the car will drive on electricity generated by a small internal combustion engine.
GM also uses the Voltec system in the Cadillac Converj concept (see earlier story on this website) shown at this month's Detroit motor show.
It's understood GM could put the Converj into production without too many changes from the show car.
GM released this teaser photograph of the Ampera this week, and a teaser it certainly is as your eyes try to pick out the lines of the car in the darkened studio.