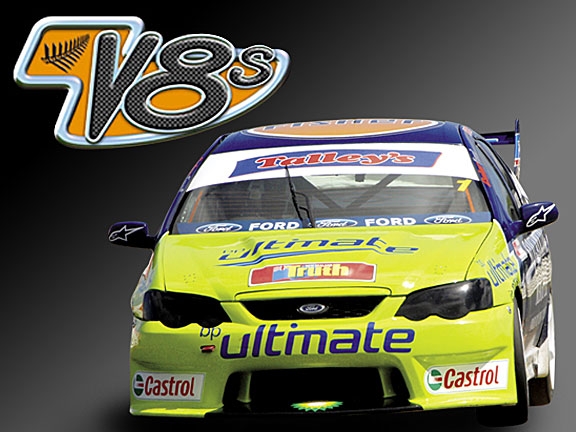 NZ V8s front-runner Angus Fogg says starting from pole in today's first heat at Manfeild will be a definite advantage.
Fogg earned the pole starting position by setting the fastest lap in yesterday's opening race which he won in the Caltex Havoline Ford Falcon.
Fogg lapped in 1m 12.940s in yesterday's race, setting a new lap record.
Outside him on the front row is Kayne Scott in the Fujitsu, and third on the grid is Paul Manuell (Orix Holden Commodore). Scott and Manuell finished second and third in yesterday's race.
Fogg says being on pole at Manfeild is "quite handy."
"(The track) is a bit of a dragstrip and if you start from pole you should be able to stay there (during the race)."
Scott normally doesn't like the outside front row position, but was pleased with his start in yesterday's race which saw him hang on to the placing in the first corner melee, despite Manuell making a strong bid to get past him and Fogg.
"It's the first time I've ever held my front row position after staring second on the grid," said Scott.
He aims to do the same in today's grid start race, and believes the Fujitsu Falcon will be in good shape for the final reverse-grid event late this afternoon.
"I think I'll have a good car for the reverse grid race."