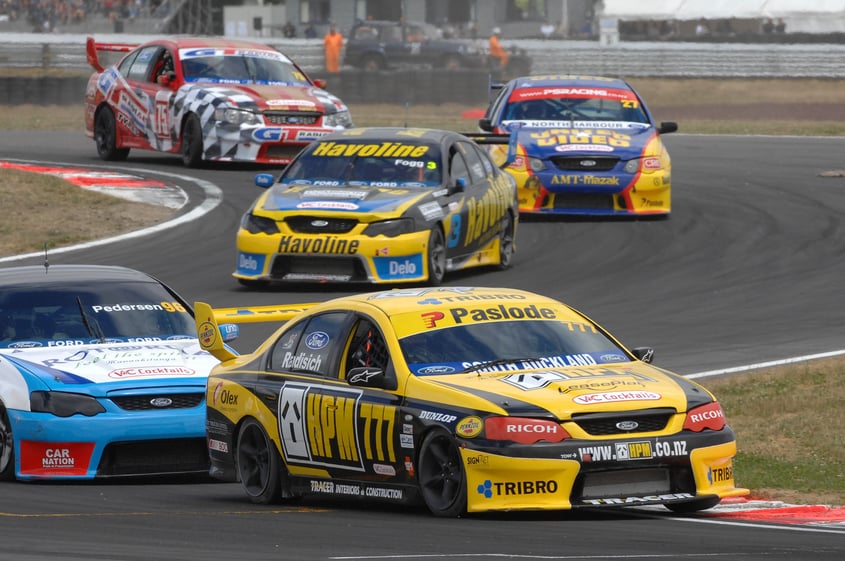 Paul Radisich says he'll be making radical set-up changes to the HPM Ford Falcon for this afternoon's NZ V8s reverse grid race at Timaru.
"We've got nothing to lose," says the former double World Touring Car Cup winner.
Radisich finished third in today's first race, the second of the weekend.
He said the Falcon had been plagued by understeer during the 18-lapper.
He had alternately attacked second-placed Andy Booth whose rear tyres had seemed to have lost their grip and defended against fourth-placed Angus Fogg.
He said Fogg would catch him in Turn 1, but "outbrake" himself and lose ground, allowing Radisich to renew his attack on Booth.
Radisich said the Ford's front-end set-up wasn't right and he'll be making changes to improve his chances in the reverse-gridder.