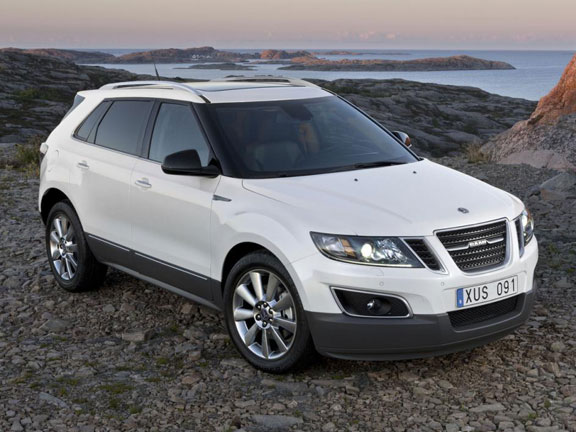 The crossover SUV features a wraparound windshield, a 'hockey stick' waistline, and a prominent front grille. Other highlights include bi-xenon headlights, a dual-exhaust system, and 18-inch alloy wheels (20-inch on the Aero).
Inside the 9-4X is seating for five, wood trim (faux carbon fiber in the Aero), mesh-style air vents, wrap-around dash and a centre console-mounted push-button ignition. Options include power-adjustable pedals, a Bose audio system, GPS navigation (with an eight-inch touchscreen), tri-zone climate control, and a rear entertainment system.
Under the hood, two engines will be available. The naturally-aspirated 3.0-litre V6 produces 195kW (262hp), which reportedly propels the car from 0-100kph in 9.0 seconds.
The Aero has a turbocharged 2.8-litre V6 with 221kW (296hp) and 400Nm (295 lb-ft) of torque. This enables a 0-100kph sprint in 8.3 seconds.
A diesel version is expected at a later date.
Saab's XWD (all-wheel drive) system varies torque between the front and rear axles, and an electronically-controlled limited-slip differential can transfer up to 50% of the torque to the rear wheel with the most traction.
The 9-4X will debut at the Los Angeles Auto Show in November, and will go on sale in August.
The unveiling of the 9-4X follows news that Saab has established new operations in New Zealand, ensuring a local launch for the 9-5 and new SUV.
See used Saab for sale.