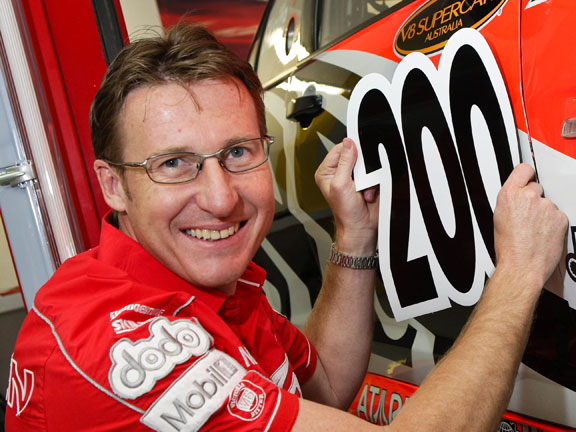 The agreement, which takes effect immediately, leaves Skaife free of debt to Walkinshaw, and follows several weeks' discussions between the two men. V8 Supercars Australia must approve the deal, though that's likely to be a formality.
Central to the issue is a loan – reported to be worth several million dollars – that Walkinshaw wanted repaid.
HRT says that though details of the agreement will remain confidential, "no debt or other outstanding financial commitments will remain in relation to Skaife's (Holden Racing Team) involvement."
Walkinshaw says he welcomes the resolution of the issue, and that he and Skaife look forward to "an exciting future for HRT."
Skaife said he was disappointed that the negotiations with Walkinshaw were "inaccurately reported just as we were reaching agreement in the best interests of Holden Racing Team."
He was referring to Australian media reports yesterday suggesting that Skaife would be bankrupted by having to repay a $Au3.6 million loan to Walkinshaw, and that he had been forced to sell his mansion in Toorak, Melbourne.
Walkinshaw says he has asked Skaife to remain as an ambassador for HRT because of his achievements for the team and Australian motorsport.
Skaife will also remain a major ambassador for the Holden brand and its products.
Holden managing director, Mark Reuss, who has called Skaife "simply one of the Holden greats," says the Skaife/Walkinshaw deal will help keep HRT as a benchmark racing team and ensure Skaife's continued involvement with the brands he has represented for so long.
Skaife announced his retirement from fulltime V8 Supercar racing at the end of October. He drives the last races of his 21-year Australian Touring Car Championship career in this weekend's final round of the 2008 V8 Supercar series at Sydney's Oran Park Raceway. He may race in the V8 Supercar endurance rounds in future seasons.