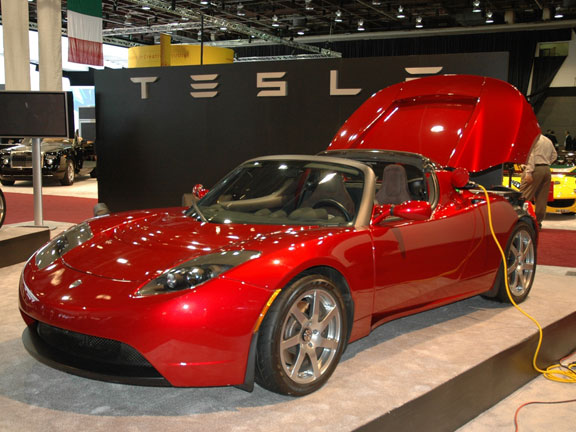 Tesla will supply the battery pack and charger for a pilot run of 1000 Smart EVs that go on sale in America in 2010.
If they're successful Smart could start mass-producing electric cars by 2012.
"If the 1000 vehicle fleet makes sense and the economics are compelling, that will expand to tens of thousands of vehicles per year," says Tesla founder Elon Musk, who is developing his own car and offering EV technology to other companies.
Tesla showed its Roadster, based on the Lotus Elise platform, at Detroit. Tesla has so far delivered around 100 roadsters to customers.
Musk says Tesla plans to develop a range of EV models and build a factory in San Jose, California, capable of building 20,000 cars a year.
The range would include a new pure EV model, a sedan, and several others including a crossover, wagon and minivan.