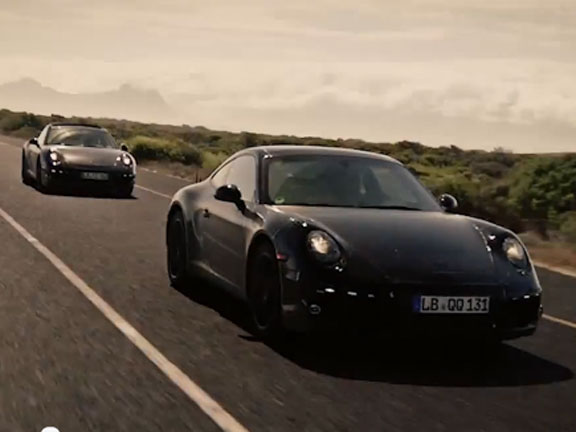 The new 911 is seen hot weather testing in South Africa.
Internet rumours suggest the 2012 model will be slightly longer and wider, and feature a full-length sunroof.
It will reportedly be 12-15% more fuel efficient and feature greener engines, including a smaller displacement 3.4-litre flat-six producing around 260kW for the Carrera, and a larger 3.8-litre flat-six producing around 300kW for the Carrera S.
It is expected the 911 will launch with a choice of two transmissions – a new 7-speed manual gearbox and a 7-speed dual-clutch PDK transmission.
Check out the video below…