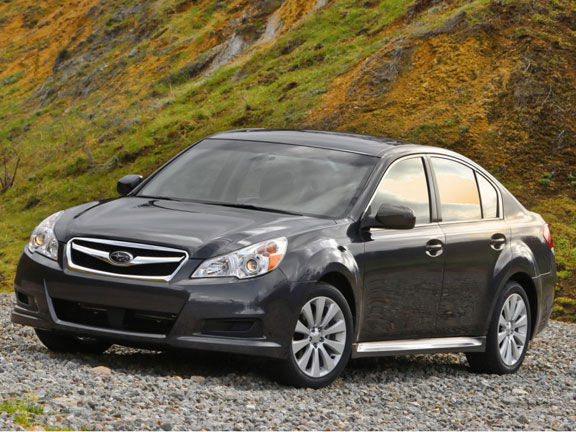 The New EyeSight system is based on Subaru's current EyeSight system, which debuted in May 2008. It features two forward-facing cameras to give the vehicle stereoscopic vision for pedestrian and obstacle detection.
The system adds pre-collision braking control, pre-collision brake assist and adaptive cruise control to Subaru's safety credentials.
Pre-Collision Braking Control stops the vehicle if it detects the risk of frontal collision, reducing damage. When the vehicle comes close or very close to a car or an object in front of it, and then sets off an alarm to warn the driver of a potential collision hazard. If the speed difference between the driver's vehicle and the vehicle in front is below 30kph, and if there is no action from the driver to slow down or stop its vehicle, the system will automatically slow down the car or stop the car. If the speed difference between the two moving vehicles is above 30kph, the system will automatically reduce the vehicle speed.
The All-speed range adaptive cruise control system was also refined. It's now able to stop the car if the vehicle in front is decelerating or stopping unexpectedly.
Subaru plans to launch New EyeSight in its Legacy range in Japan in May, but there has been no word on international release.