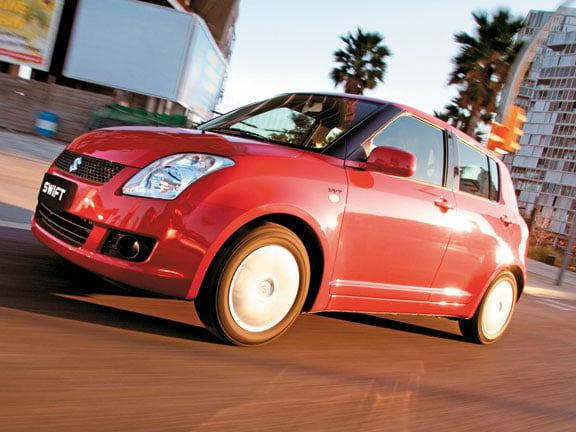 Suzuki racked up its best-ever sales in New Zealand in August, continuing its record-breaking year.
Its August sales were 47.3 percent higher than in the same month in 2007.
Spearheaded by the continuing success of the compact Swift hatchback, Suzuki sold a record 498 new cars for the month to take 8.69 percent of the total new car market.
The result placed Suzuki as fourth best new car distributor, behind Toyota, Ford and Holden, and ahead of Honda, Mazda, Mitsubishi, Hyundai and Nissan.
Suzuki also increased its penetration of the local car market for the January-August period, achieving a record eight percent.
At the same time, Suzuki's new motor vehicle sales year-to-date are up 37.7 percent, from 2943 to 4053.
It's the fourth successive year Suzuki has posted record sales. For the first eight months of 2004 the manufacturer held just 1.8 percent of the new car market.
That rose to 5.6 percent for the same period last year when Suzuki boosted its volume by 40 percent over the year-to-date sales in 2006.
Suzuki NZ marketing boss, Tom Peck, says that despite "a general easing back in total new car sales, the Swift had its best-ever month in August, further consolidating its position as the most popular small car in New Zealand".
Among the best selling models, the Swift was second overall placing in August, behind the Toyota Corolla.
In year-to-date sales, the Swift is third behind the Corolla and Holden Commodore.
Swift sales are up 50 percent this year, from 1695 for the first eight months of 2007 to 2474 for the same period in 2008.
The Swift also increased its share of the light car class from 22.6 percent to a record 26.2 percent this year, according to official Motor Industry Association figures.