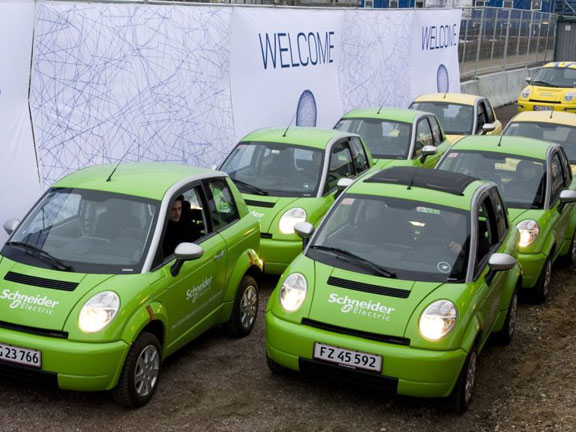 There are efforts to portray a green image at the Copenhagen United Nations Climate Change Conference, with the use of some fuel efficient models.
Scandinavian electric vehicle (EV) maker THINK, and its fleet customer, Move About, are providing 15 THINK City courtesy vehicles to the conference.
The low carbon battery electric vehicles will be on hand, and all conference delegates will be invited to ride in the urban EV.
The THINK City is the world's first urban EV to be granted certification with the European CE conformity mark and EU homologation requirements (M1 certificate), having been through extensive testing and validation, including hundreds of computer simulations and correlations, over 50 sled tests and more than 20 full vehicle crash tests.
Volvo's most fuel efficient models will also be used to chauffeur heads of state and other VIPs around Copenhagen.
A fleet of 60 Volvo S80 and Volvo V70 vehicles – 40 Flexifuel models powered by bioethanol and 20 diesel-powered DRIVe models – will be used during the event.
And, the BMW Group will provide vehicles for the official UN shuttle service, plus will take part in official events putting forward ideas for climate change.
However, it's not all squeaky clean in Copenhagen.
More than 1200 limousines will reportedly be cruising the city's streets, amny of which have driven thousands of kilometres from their home countries. Apparently only five of the limos are hybrid – the rest are petrol and diesel, the Independent reported.
US president Barack Obama's limousine, known as The Beast, will arrive on a separate flight with "a fleet of decoy helicopters, up to 500 security staff, six doctors, two chefs and his personal BlackBerry handler".
So, it seems a little hypocritcal that according to the organisers, the 11-day meet, including the participants' travel, will create a total of 41,000 tonnes of "CO² equivalent", which is equal to the amount produced over the same period by a city the size of Middlesbrough, the Telegraph reported.