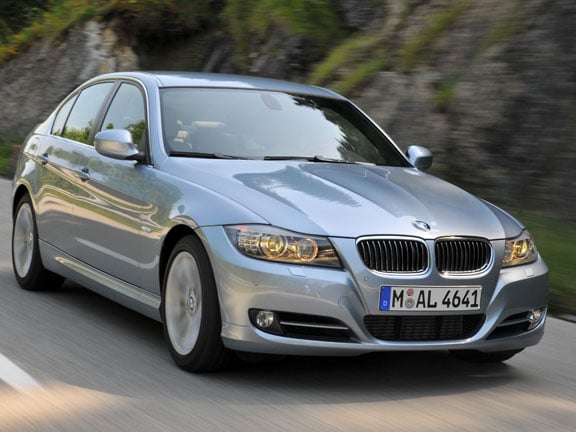 The current model BMW 3 Series was named World Car of the Year in 2006. In terms of sales, the BMW 3 Series is the global market leader of the luxury executive sedan car class.
BMW Group Managing Director, Mark Gilbert said that the 3 Series has long been the backbone of BMW's business in New Zealand.
"The BMW 3 Series has been a worldwide success story for the last 33 years and is widely regarded as the best driver's car in the class," said Mr Gilbert.
"But in the current economic climate, any vehicle purchase needs to be a sound investment and so we have made the new BMW 3 Series an unbeatable business proposition as well," he said.
In addition to adding more features to the standard specification of the car, BMW is introducing 'Innovation Packages' for the first time, whereby the customer can opt for a package of features including navigation, heated seats and USB interface.
Mr Gilbert said the added specification means "more car for your money and better residual values".
The new BMW 320i SE now starts at $68,900, where the previous model was priced at $73,000. The inclusion of the Innovation Package equates to a 15% reduction in RRP compared to an outgoing model with the same features.
Factory enhancements for the new BMW 3 Series include fuel efficiency gains across the engine range which means running costs are also lower than for the previous model.
Mr Gilbert said that customers are increasingly factoring running costs and residual values into their purchasing decision.
"People are looking beyond the sticker price and realising the need to consider whole-of-life cost of ownership when buying a new or used car," he said.
"Low-running costs, BMW's Service Inclusive programmes and improved residual values mean the BMW 3 Series is the best buy in this segment and works out to be more cost-effective in the long run than a lot of cheaper brands," said Mr Gilbert.
Read our review of the new BMW 3 Series here.