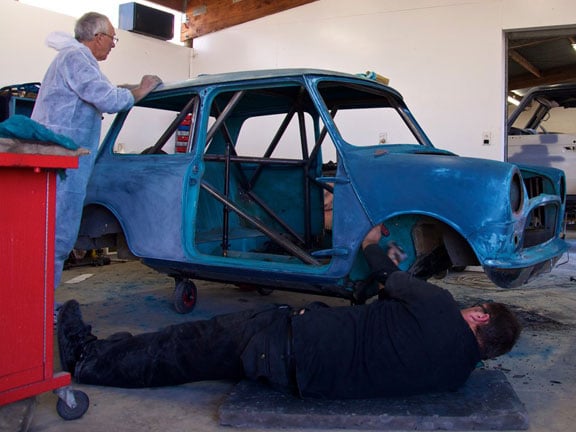 At the top of New Zealand's South Island, in the sunny city of Nelson, world famous for its artesian lifestylers and boutique breweries, the men from M.I.N.I (Minis In Nelson Inc.) are brewing away and trying to establish a new world land speed record for a 1000cc car. So why not in a Mini?
Their car is based on a 1964 Mini Cooper S 970cc but with a twin camshaft head and supercharger added, and booked to go to Bonneville, Utah, USA, next year on this speedy "a-salt".
The car is to be unveiled at the WOW & Classic Car Museum Saturday 10th September at a special event.
You can check out more about the project on their Facebook page.