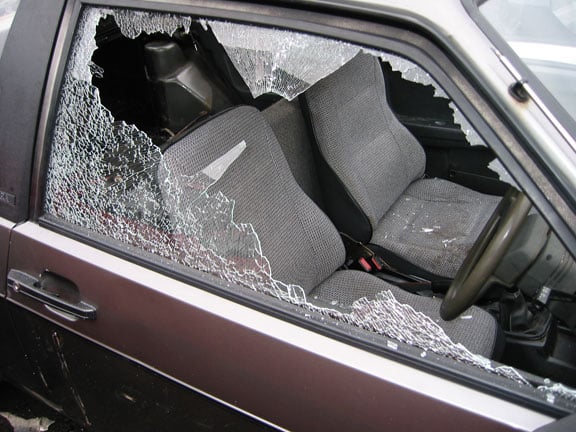 Statistics show that stealing from cars is the most commonly reported type of theft, with 43,015 reported last year – that's a rate of almost five an hour.
Police say Auckland drivers are sending open invites to thieves who are stealing thousands of dollars worth of property from cars every night.
A survey by the Herald found people are often careless about leaving valuables in their cars, in full view of thieves.
Of 300 vehicles inspected at Albany, 31 had items that could attract thieves, including handbags, digital music recorders and bags of clothes. Most of the items were in the driver's console area or on the passenger's floormats.
Inspector Mike McIlraith, tactical response manager for the Auckland City CBD police, said yesterday that the crime had risen over the past few weeks.
"We're doing some work around it but the public can help themselves – and us – by not leaving property in their vehicle or, if they have to, putting it out of sight."
McIlraith said police did not know why thefts from cars occurred more in Auckland City – where 8565 were reported last year – than in the Counties-Manukau (5745) or Waitemata (4231) police districts.
"There are more cars here than elsewhere, in a smaller concentration. That could be a part of it, but I can't base that on any analysis we have done."
Read our tips for securing your car, and our guide to car insurance.