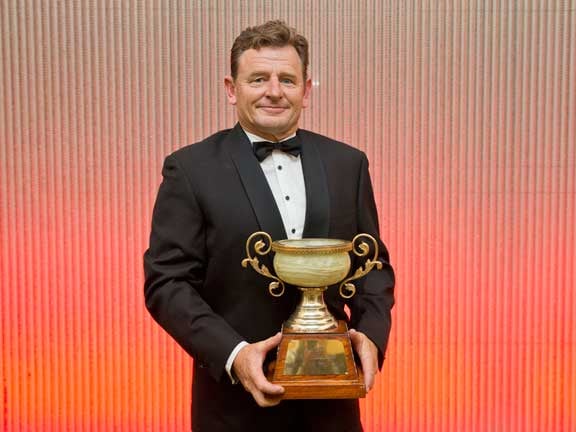 Toyota New Zealand has been hosting a Dealership Awards ceremony for more than 30 years to recognise the continuous commitment and high level of performance that Toyota dealerships deliver, with this year's celebrations also marking Toyota's 50 year journey in New Zealand.
Bowater Toyota – which operates in Nelson, Richmond and Motueka – claimed the top award over fellow finalists Wanganui Toyota and Manawatu Toyota.
Company CEO Tony Bowater believes the award reflects the Bowater Toyota team's collective understanding of their objectives and ability to stay focused and motivate one another to achieve.
"I am very proud of our team and humbled to receive this recognition on their behalf," says Bowater.
"They have maintained focus in knowing what our expectations and goals are; to support and assist our customers, ensuring they receive the best service and reward us with a smile.
"To be recognised as dealer of the year, back to back, for a network as successful as Toyota is massive, it shows just how good our team is. For us, it is like winning the World Cup."
Dealerships acquire points throughout the year across a multitude of aspects including their commitment to company growth, investment in people development and training, customer experience, sales target achievement, facilities and mystery shopper results with the top three dealerships going on to become finalists.
Manawatu Toyota won the President's Trophy for outstanding customer satisfaction – an award that rewards consistence excellence in customer satisfaction. The winner is chosen from the three top customer service dealerships in the franchise.
Manukau Toyota also performed exceptionally well over 2015 seeing them claim the Bob Field Leadership Award – for exemplary leadership in the advancement of the Manukau Toyota dealership and its people. Manukau Toyota also won the Toyota Financial Services Dealer of the Year Award.
Lexus of Hawkes Bay was named Lexus dealer of the year.
Kerry Walker, Toyota New Zealand's corporate manager of franchise development, says the dealer awards represent the primary opportunity for Toyota New Zealand to thank their dealers not just for their high level of performance but also for their support and commitment to the franchise throughout the year.
"The awards program provides the ultimate recognition to those Toyota dealers that have both exceeded franchise standards, and gone above and beyond in meeting the needs of our customers," says Walker.
"It's only through the strong desire of our dealer network to exceed customer expectations that we have been able to maintain our position as the number one selling brand in New Zealand for the last 28 years."