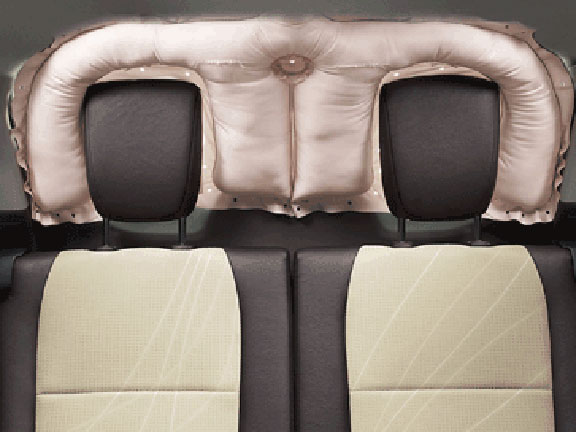 Toyota has developed a new rear window airbag, which wil be standard on its upcoming iQ micro car.
The airbag is stored in the roof lining above the rear window and ejects to protects the heads of passengers in the event of a rear-end collision.
Toyota says it will help protect the heads and necks back seat passengers, which is all the more important in smaller vehicles like the iQ. In addition to this new bag, Toyota wants to improve its safety reputation by making side curtain and shield airbags standard for all of its models.
The iQ compact car is Toyota's answer to the Smart ForTwo and is expected to sell 100,000 units annually. Toyota officials have publicly stated that the iQ will be a five-star Euro NCAP rated car.
Unlike the two-seater Smart car, the iQ will fit three adults and one small child. The expected European on-sale date will be early next year, and the company is also considering taking it to the US if fuel prices remain high.