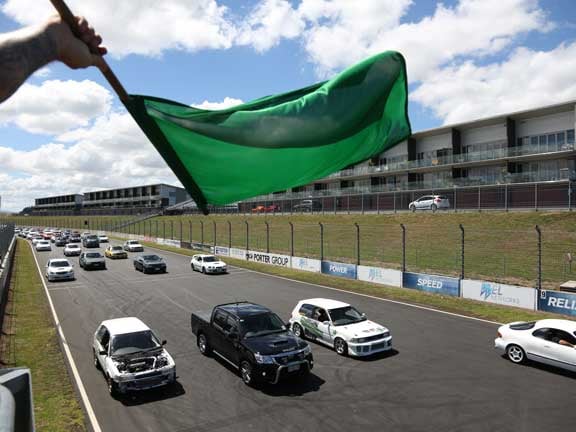 The three day festival, hosted at the Highlands Motorsport Park in Central Otago, invites the entire family and Toyota enthusiasts for a weekend of entertainment with competitions, track displays, track racing, 4×4 driving, display vehicles and giveaways from March 18-20, 2016.
National treasure and Toyota ambassador Dave Dobbyn will be performing live at the Hilux Cave held at the Highlands National Motorsport Museum on the Friday evening and sporting his own Toyota 86 for the weekend.
Festival goers have an opportunity to join him on the track for Saturday's track sessions and even spot him at Sunday's 4×4 adventure.
The Toyota Festival was originally born in 2013 by a group of Toyota 86 owners who established it as a track event for Toyota 86 owners and club members.
However, the festival was expanded in 2014 to cater for Toyota enthusiasts young and old, modern and classic, high-tech and vintage and now reigns as the biggest single-manufacturer track day of the year.
"Toyota has a long history of creating cars that resonate strongly with automotive enthusiasts – vehicles such as the 86, MR2 and Altezza which have a huge following here in New Zealand.
"The Toyota Festival is our way of giving back to those drivers and with six events on option this year, there is something for everyone to get involved in," says Andrew Davis, Toyota New Zealand's general manager of marketing.
Registration is available online with extensive event information and an opportunity to win a hot-lap in the Highlands Toyota 86's.
Highlands Motorsport Park is New Zealand's premier motorsport facility with a full GT circuit– 4.1km.
There is free event entry and parking with all vehicles eligible to win prizes.