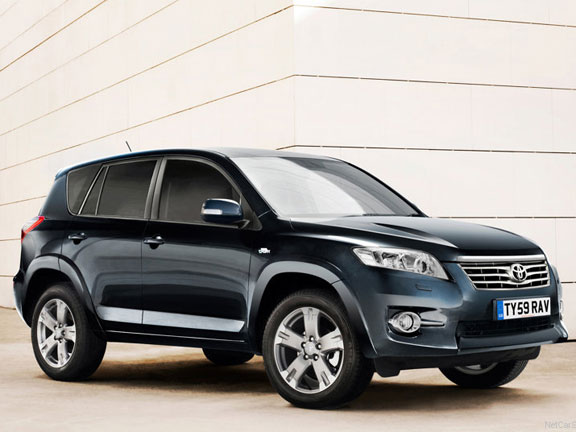 Toyota will launch a revised RAV4 at next month's Geneva motor show.
Few details have been released, but Toyota has confirmed the RAV4 will receive minor styling changes, featuring a "more sophisticated front-end design".
The interior and engine range will also be upgraded.
The new RAV4 will be joined on Toyota's stand in Geneva by the FT-86 concept, the first time the rear-drive coupe has been on display in Europe.
Toyota will also show the British-built Auris HSD (Hybrid Synergy Drive), a model which marks a milestone in Toyota's programme to introduce its full hybrid powertrain technology across its entire model range by the early 2020s.
The Auris HSD will go on sale across Europe later this year, offering advanced clean engine technology.
The plug-in Prius, next-generation fuel cell hybrid vehicle the FCHV-adv, and the all-electric FT-EV II concept will also be on show.
See new and used Toyta RAV4 for sale here.