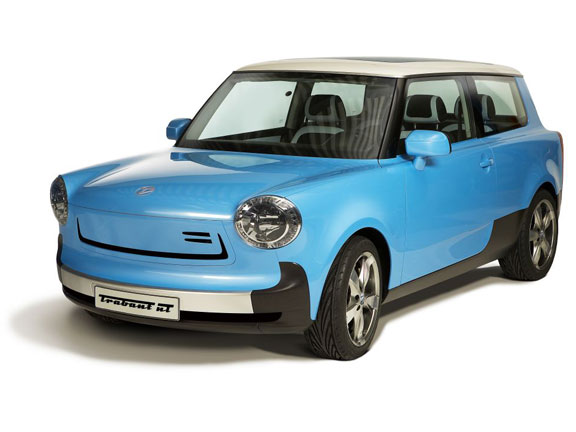 Trabant returned to the automotive world after 18 years absence, unveiling its Trabant nT concept at the Frankfurt Motor Show yesterday.
Made in Germany, Trabant's cars were notorious for having very loud, smoky engines.
Inspired by the classic models, the new Trabant is an electric model capable of a 160km range. 
Solar paneling has been installed on the roof, used to power some aspects of the vehicle. Top speed is set at 130kmh.
The inside of the car is as simple as the original, with a climate control system and not much else.
The Trabant nT, or newTrabi, was built with the help of auto body manufacturer IndiKar. 
The compay says an updated version of the Trabant compact could be in production by 2012 as an electric powered green machine if it finds the right investor.