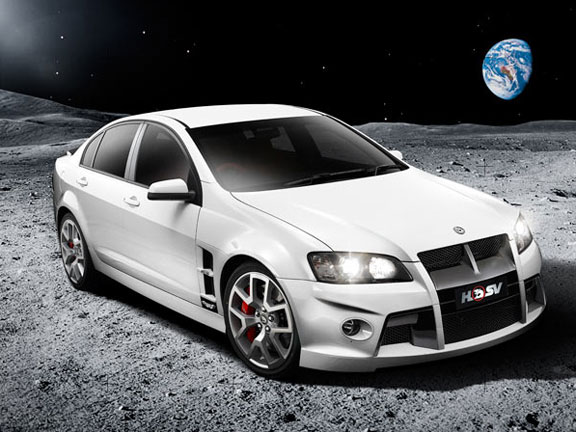 New Zealand customers will be able to buy the ultimate Holden Special Vehicles sedan, the W427, for the ultimate price of $194,500.
The price is reflective of the collector status of the vehicle — HSV said it will only build 427 cars, with only seven allocated to New Zealand.
The W427 first appeared at tthis year's Melbourne Motor Show, with its 7.0-litre V8 engine courtesy of a Chevrolet Corvette.
It produces 375kW/640Nm, and the "427" name comes from the cubic capacity of the engine in inches.
The W427 features a specific brake set-up with 50 per cent more pad area than the 6.2-litre HSVs.
The front fascia is unique to the W427, as are the three-piece carbon fibre rear spoiler and 20-inch alloy wheel design. The interior, including the steering wheel, is finished in lurid red leather.